Here's what I read the 2nd half of the year for the FB reading challenge. Part 1 is here.
JULY
Bk originally in another language: The Son, Jo Nesbo (A)
recommend
-man unjustly imprisoned gets out and seeks revenge
Bk you can finish in a day: The Uncommon Reader, Alan Bennett (B)
recommend
- queen of England discovers a mobile lending library and rediscovers the pleasure of reading
Popular author's first book: Patron Saint of Liars, Anne Patchett (B) -woman raises her child in an unwed mother's home and creates an unusual life for her & her child
Bk became a movie: Wild, Cheryl Strayed (B) true story of woman walking Pacific Trail alone to deal with her grief
Bk of short stories: 5 Great Short Stories, Jack London (B-)
Bk more than 100 yrs old: Alice in Wonderland, Lewis Carroll (C-) why is this a classic?
no category: Personal Geographies, Jill Berry (B) mixed media personal map making
no category: Walking London's Parks & Gardens, Geoffrey Young (C)
no category: Walking Paris-the Best of the City, National Geographic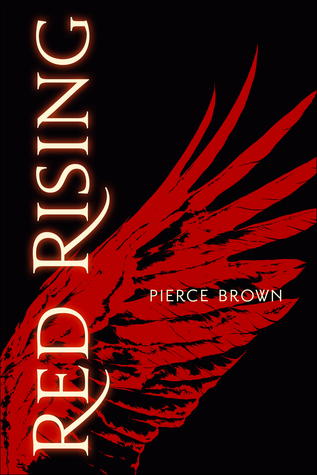 AUGUST
Bk written by someone under 30: Red Rising, Pierce Brown (A)
highly recommend
; futuristic Mars settlement; young person becomes rebel against establishment, sort of Hunger Games genre but more adult, 1st of trilogy
Antonyms in Title: Him, Her, Him Again, the End of Her, Patricia Marx (C-) stupid, whiney relationship story
Nonfiction: Adrift, Steve Callahan (B) man lost 76 days at sea
no category: Shadow Man, Cody McFayden (B+) mystery
no category: Golden Son, Pierce Brown (A)
highly recommend
- part 2 of the trilogy
SEPTEMBER
A banned book: Nathan's Run, John Gilstrap (A)
recommend
-orginally banned for language; excellent older YA story of 13yr old & his escape from juvey; well written, action, strong characters
Bk set in high school: Dare Me, Eric Devine (C+) high school boys and a series of dares
Bk with non-human characters: The Girl Who Remembered Horses, Linda Benson (C) YA mystical
Bk turned into TV show: Heat Wave, Richard Castle (B) light detective, just like the TV show
no category: Red Light, Graham Masterton (B-) mystery set in Scotland
no category: Plain Truth, Jodi Picoult (B-) Amish family drama
no category: No Mercy, John Gilstrap (A)
recommend
- mystery
no category: Kindred, Octavia Butler (B+)
recommend
- unique combo of fantasy (time travel) and slavery (1970s and 1800s)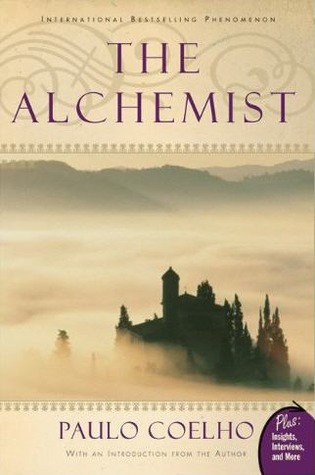 OCTOBER
no category: The Alchemist, Paulo Coelho (B+)
recommend,
simple fable-like style story filled with positive insights
Bk takes place in home town (Seattle): Hotel on the Corner of Bitter & Sweet, Jamie Ford (B-); Japanese internment in Seattle from perspective of young teen
Bk from bottom of to-read list: My Life as a Fake, Peter Carey (D) poetry writing scam & fallout, ruined lives, set in Malaysia
no category: House Reckoning, Mike Lawson (C) mystery
no category: The Girl who Fell from the Sky, Heidi Durrow (B)
recommend
-YA about bi-racial girl trying to find her identity after death of parents
no category: Learning to Swim, Sara J Henry (B-) mystery of woman who saves child thrown off ferry & tries to figure out who wants to kill him
no category: Second Life, SJ Watson (B-) woman who destroys her life obsessing about sister's killer
NOVEMBER
A classic romance: The Princess Bride, William Goldman (B) haven't seen the movie, enjoyed the fantasy romance
Bk that scares you: From a Buick 8, Stephen King (C) disappointing, not scary
Bk set during Christmas: Winter Street, Elin Hilderbrand (C-) lightweight, boring story
no category: The Leopard, Jo Nesbo (B) mystery, complex plot
DECEMBER
no category: Guardians of the Night, Alan Russell (B)
recommend
- cop & partner (a dog) solve a couple of crimes with a bit of humor
Bk based only on its cover: Garden Spells, Sarah Addison Allen (B) similar to movie Practical Magic
Bk with magic: Deerskin, Robin McKinley (C+) magic kingdoms, love, princess
Bk supposed to have read in school: A Separate Peace, John Knowles (B) story of high school boys finding themselves, classic
Bk from your childhood: Are you There God? It's Me, Margaret, Judy Blume (B) classic YA
Bk loved by a family member: Watership Down, Richard Adams (B) classic fantasy peopled with rabbits
no category: Rough Justice, Lisa Scottoline (B) good thriller where you already know the killer
A play: A House not Meant to Stand, Tennessee Williams (D) nasty people full of meanness, bad way to end the year of reading!
Hope you find time to try some of my recommendations. Happy Reading in 2016.