I am an avid reader. Last Jan. when I came across a proposed reading challenge on FB (thanks Tracey Fletcher King!), I enlisted a couple of friends to join me and we tackled the list of 50 reading categories. I finished all 50 categories ...... the last book wrapped up about when the ball dropped on new year's eve. :)
I posted progress fairly regularly on FB, but for those of you out there who are also readers, here's what I read last year....the 50 categories plus another 26 books for a total of 76 books! You can see my reviews on Goodreads (tpurk13). By the way, if you're on Goodreads, message/friend me - I'd love to follow along with what you're enjoying.
JANUARY
Bk with a 1-word title: Innocence, Dean Koontz (B) - supernatural thriller
Bk by new-to-you author: Tigerman, Nick Harkaway (B)
recommend
something different
Pulitzer prize winner: Olive Kitteridge, Elizabeth Strout (B) relationships in a small town
A funny book: Gone to the Dogs, Mary Guterson (C) (not very funny)
no category: Alarm Girl, Hannah Vincent (B) family issues set in Africa
FEBRUARY
Bk set in a different country (Sweden): The Farm, Tom Rob Smith (A)
recommend
(thanks Karen!)
Bk about or w/ animal as main character: The Sound & the Furry, Spencer Quinn (B-)
Bk written by author w/ your initials: Little Saigon, T Jefferson Parker (tp) (C) mystery
Bk based on a true story: Driving over Lemons, Chris Sewart (B+)
recommend
buying a farm in Spain and starting over
no category: Daddy's Girl, Lisa Scottoline (B) mystery
MARCH
Bk published this year: Epitaph, Mary Doria Russell (A)
highly recommend
life of Wyatt Earp brothers - very well researched & new perspectives
Bk that made you cry: The Lobster Kings, Alexi Zentner (B+)
recommend
family relationships
Bk by a female author: Eden Close, Anita Shreve (C)
Bk w/ color in the title: White Nights, Ann Cleeves (C) mystery
Bk w/ more than 500 pgs: All the Light We Cannot See, Anthony Doerr (B+)
recommend
unique perspectives on WWII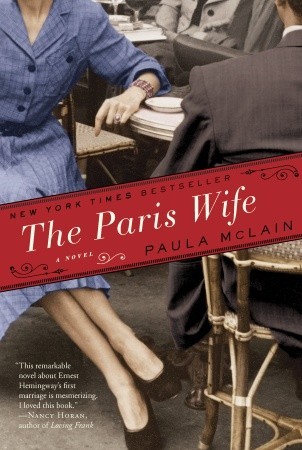 APRIL
Bk recommended by a friend: The Paris Wife, Paula McLain (B+) (thanks Debbie F)
recommend
Hemingway's life told from wife's perspective, based on letters & extensive research
Bk started but not finished: The Serpent of Venice, Christopher Moore (F)
Bk from author you love but haven't read: Divine Justice, David Baldacci (B) mystery
Bk with a love triangle: The Sun Also Rises, Ernest Hemingway (D) classic
Mystery / thriller: A Tap on the Window, Linwood Barclay (A)
recommend
mystery
A trilogy: The Magician King, Lev Grossman (B) magic along lines of Harry Potter but different
A trilogy: The Magicians, Lev Grossman (B-)
MAY
A trilogy: The Magician's Land, Lev Grossman (B+)
no category: Case Histories, Kate Atkinson (B+)
recommend
mysteries
A memoir: Up Till Now, William Shatner (C-)
Bk you own but haven't read: Memory Thief, Emily Colin (B) love & loss
Bk w/ number in title: The Nine Lessons, Kevin Alan Milne (C+) using golf, father teaches adult son life lessons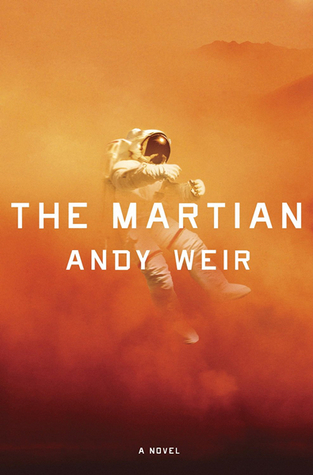 JUNE
Bk set in the future: The Martian, Andy Weir (C) movie better than book
Bk set somewhere you want to visit: The Most Beautiful Walk in the World, John Baxter (C+)
Bk published year you were born: The Invisible Man, Ralph Ellison (D) classic
no category: The Racketeer, John Grisham (B-)
no category: The Gathering, Anne Enright (F) didn't finish
no category: You can Draw in 30 Days, Mark Kistler (B) helpful sketching exercises
no category: No Time for Goodbye, Linwood Barclay (B) mystery
This takes you through the first half of the year......stay tuned for part 2!